WHAT IS JEDI?
All of HE JEDI efforts are grounded in the UC Davis Principles of Community and the UC Statement on Diversity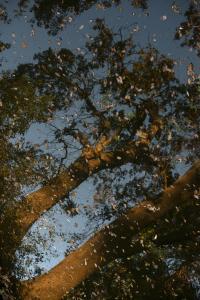 By Justice, Equity, Diversity, & Inclusion we mean the following as used by the UC Davis Office of Diversity, Equity, & Inclusion:
Justice: The just relationship between individuals and society, which includes procedural, distributive, recognitional, and capabilities categories.
​​Diversity: A defining feature of California's past, present and future, diversity refers to the variety of personal experiences, values and worldviews that arise from differences of culture and circumstance. It is the variety created in any society  by the presence of different points of view and ways of making meaning, which generally flow from the influence of different cultural, ethnic and religious heritages, from the differences in how we socialize women and men, and from the differences that emerge from class, age, sexual orientation, gender identity, ability and other socially constructed characteristics. Please see the Board of Regents Statement on Diversity.
Equity: The guarantee of fair treatment, access, opportunity and advancement for all students, faculty and staff, while at the same time striving to identify and eliminate barriers that have prevented the full participation of some groups. The principle of equity acknowledges that there are historically underserved and underrepresented populations and that fairness regarding these unbalanced conditions is needed to assist equality in the provision of effective opportunities to all groups.
Inclusion: The act of creating environments in which any individual or group can be and feel welcomed, respected, supported and valued as a fully participating member. An inclusive and welcoming climate embraces differences and offers respect in words and actions for all people. Inclusion integrates the fact of diversity and embeds it into the core academic mission and institutional functioning.

Please check out this glossary for more information.