Sustainable Environmental Design (SED)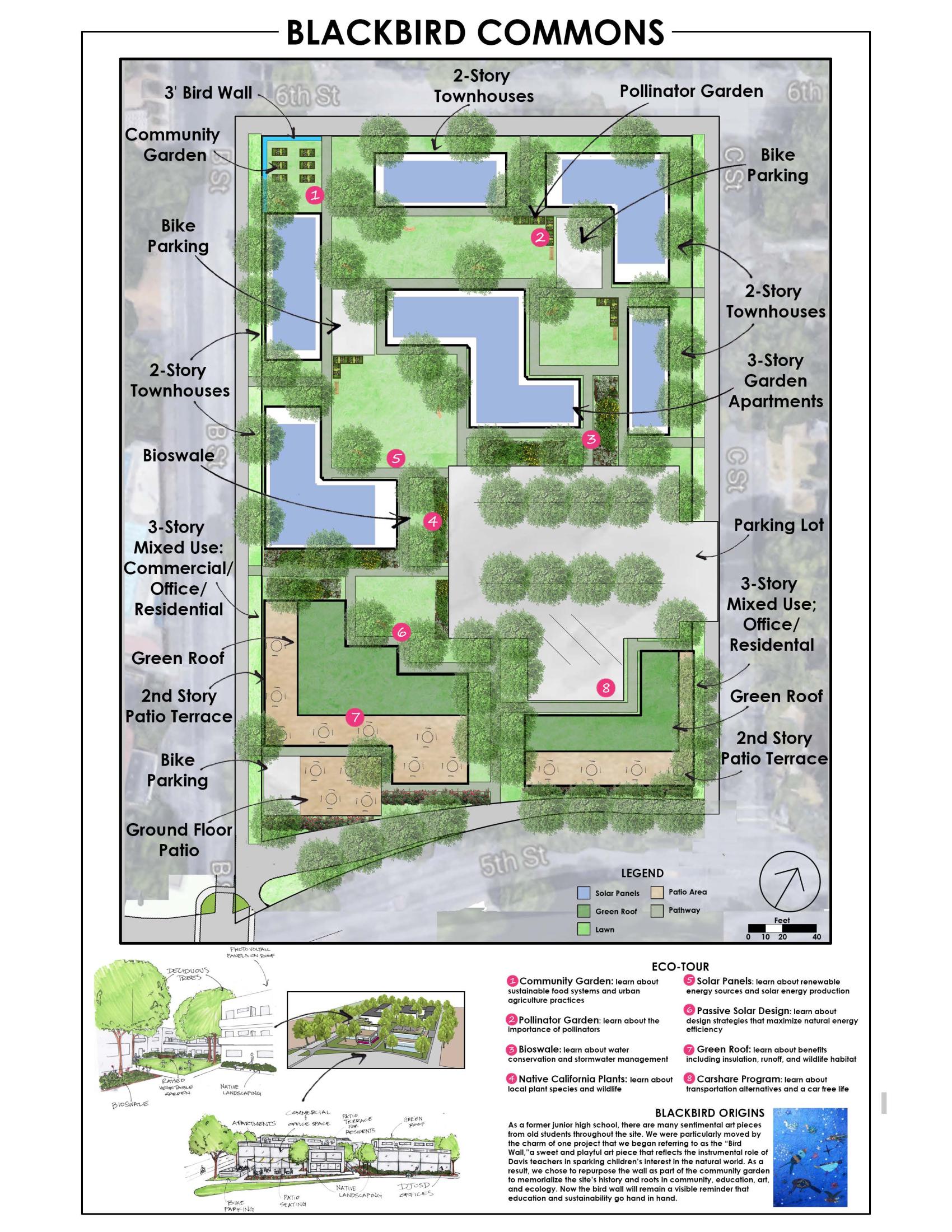 Initiated in 2014, the Sustainable Environmental Design (SED) major is intended to build skills related to the creation of sustainable communities and landscapes. The major is housed along with Landscape Architecture in the Landscape Architecture + Environmental Design Program of the Department of Human Ecology, in UCD's College of Agricultural and Environmental Sciences.
SED students gain background in urban and environmental design, sustainable development theory and practice, local government planning, community dynamics and organizations, green building, and selection and presentation of sustainable strategies. They also develop knowledge in their own areas of interest through their choice of restricted elective courses. All students complete a capstone course during their final quarter.
Pre-approved SED upper division restricted electives are grouped into four categories: Society, Culture, and Sustainability; Ecological Systems and Restoration; Design and Building; and Government and Planning. See our list of "SED Pre-Approved Electives" for more details. Students are encouraged to choose a cluster of related electives from this list in order to develop subject-matter depth. However, many other 100-level UCD courses can be allowed as SED electives with the permission of the SED Lead Faculty Advisor. Check with the relevant home departments to determine the exact scheduling of electives.  
Sustainable Environmental Design graduates are well positioned for jobs in government, community organizations, education, and the private sector. Those wishing to pursue graduate education often seek advanced degrees in city and regional planning, landscape architecture, architecture, public policy, public administration, real estate, and related fields.
For more information on the Sustainable Environmental Design major, contact the Undergraduate Advisor LDA/SED advising office link here. For advising related to electives, internships, and career direction, see Lead Faculty Advisor Prof. Stephen Wheeler, smwheeler@ucdavis.edu.