Justice, Equity, Diversity, & Inclusion in the Department of Human Ecology
A commitment to justice, equity, diversity, and inclusion (JEDI) is key to fostering innovative research, teaching, and outreach excellence across the multiple disciplines represented in the UC Davis Department of Human Ecology. The Department of Human Ecology at UC Davis is committed and actively working to advance JEDI initiatives across research, teaching, and service. Following UC Davis campus values and commitments, we affirm the right of freedom of expression within our community, while confronting and rejecting all manifestations of discrimination and rejecting all forms of violence.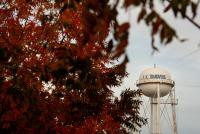 Our department-wide JEDI efforts are led by our HE JEDI Committee (otherwise known as our JEDI council), a dedicated group of faculty, staff, and scholars, who meet bi-quarterly to develop and advise on HE JEDI initiatives. This site is intended to communicate resources, document efforts, and guide decisions on incorporating JEDI principles into departmental activities for current department members.
If you are interested in joining our efforts, please use this form.