The HE JEDI Mission Statement was developed by the committee to frame the guiding principles of JEDI for the department. Drawing on the UC Davis Diversity & Inclusion Strategic Plan and the UCD Principles of Community, the following Mission statement was developed. The mission statement was approved by department faculty April 2022.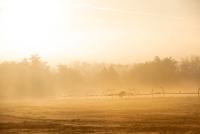 HE JEDI Mission Statement
The Justice, Equity, Diversity, and Inclusion (JEDI) Committee is a collective of faculty, staff, and other representatives of the Department of Human Ecology. Through research, scholarship, and community input, we advocate a three-part mission: 1) to ensure the Human Ecology community has access to resources on equitable and just practices within higher education, 2) clear avenues through which to share relevant experiences and suggestions with the department, and 3) measures to ensure continued accountability toward JEDI principles.