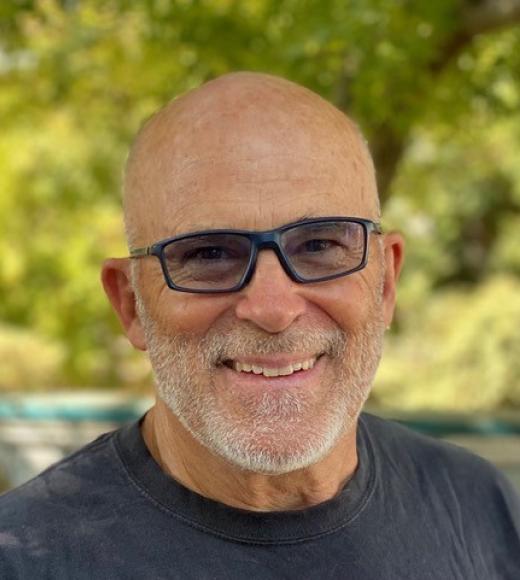 Landscape Architecture + Environmental Design
Bio
Rob Thayer taught landscape architecture at UC Davis from 1973 until 2002, and founded the first accredited program in Landscape Architecture at UCD in 1978. In 2005 he was appointed the Beatrix Farrand Distinguished Visiting Professor in the Department of Landscape Architecture and Environmental Planning at Berkeley, remaining there until his retirement in 2009.
For 47 years Rob's research and professional activity has focused on sustainable, regenerative processes in the landscape. Chronologically, these studies included publication clusters in five areas: landscape perception; solar access, control, and utilization; wind energy and land planning; technology, sustainability and landscape theory; and bioregional research and practice.  He is the author of two books, several book-length monographs, many book chapters, and over 100 academic articles and papers in the field of landscape architecture.
Thayer received nine awards for his research and writing from the American Society of Landscape Architects, including the society's highest award for any landscape architectural work, the 1994 President's Award of Excellence, for his book, Gray World, Green Heart: Technology, Nature, and the Sustainable Landscape. In 2003, Thayer published LifePlace: Bioregional Thought and Practice, by University of California Press. Both books are internationally recognized.
Holding degrees from Cornell University and Stanford University, Professor Thayer was Chair of the UC Davis Department of Environmental Design from 1988-90. He is also a past Chair of the national Landscape Architectural Accreditation Board, with responsibilities for the certification of over sixty university graduate and undergraduate programs in landscape architecture in the United States. He remains a member of UCD graduate groups in Geography and Community Development and has guided Doctoral and Masters candidates both at Davis and Berkeley.
Thayer holds a professional license as a landscape architect in the State of California since 1974, and was formerly a principal partner in the planning and landscape architectural firm CoDesign, Inc., from 1983-2000. Thayer was elected as a Fellow of the American Society of Landscape Architects in 1989, and a Fellow of the Council of Educators in Landscape Architecture in 2007. In 2004, he became the first Distinguished Visiting Scholar of the New Zealand Institute of Landscape Architects.
Rob Thayer is active in local bioregional non-profit organizations and was a founding member of the UC Davis Putah-Cache Bioregion Project and the Blue Ridge Berryessa Natural Area Conservation Partnership. He has also served on the steering committees of the Putah Creek Council and Cache Creek Conservancy. Thayer (along with UC Davis colleagues Professor Emeritus David Robertson, English, Distinguished Professor Emeritus Peter Moyle, Wildlife and Fish Conservation Biology, Dean Emeritus Dennis Pendleton, University Extension, and Dr. Joyce Gutstein, Former Director, Public Service Research Program) also received a U.S. Congressional Citation for Service with UC Davis' Putah - Cache Bioregion Project, 1993-2003.
Presently, Rob is working on a book titled Changing Places: Crisis Response and the American Landscape. The book addresses unintentional landscape changes in response to the climate emergency, information "technopoly", urban-rural polarization, and the COVID-19 pandemic.  It will also describe voluntary and deliberate strategies that respond to and ameliorate the effects of these crises.
Rob Thayer pursues several life-long and post-career interests, including cycling, paddle sports, Polynesian and Northwest indigenous cultures, sculpture, woodwork, graphic art, guitar, and voice performance. He is an avid reader of non-fiction at the intersection of social theory, sustainability, regional studies, technology, energy, environment, and agriculture.
Since 1976, Rob Thayer has lived in Village Homes, a solar community in Davis.