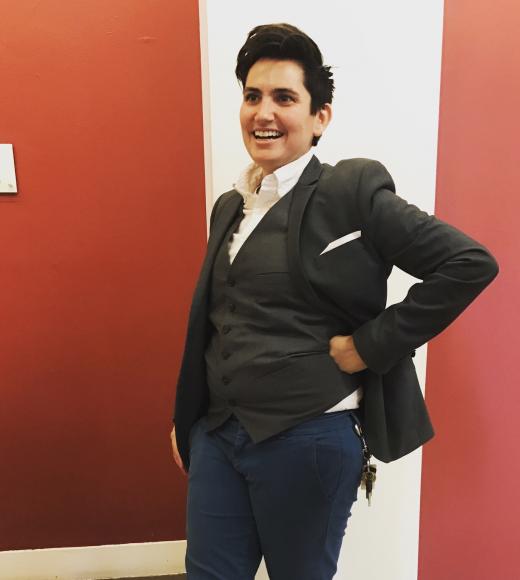 Position Title

Assistant Professor
Unit

Community & Regional Development
Bio
Research Interests
Assuming an interdisciplinary approach, the bulk of my published and current research activities centers on employing multiple methodological strategies to enable empirical analysis of social, economic, and environmental systems. Such analyses yield important understanding and empirical evidence that are ripe with conclusions and implications for research on social inequality, environmental sustainability, urban development, and related theorizations. Currently, I am continuing my research that empirically examines the intersection of race, class, gender, and environmental inequality, with specific focus on the distribution of multiple types of landfills (Construction and Demolition, industrial, and municipal). This research incorporates analysis of quantitative, spatial, and qualitative data, to integrate insights from feminist intersectionality into the environmental sociology subfield. This research is funded by the NSF (#1602813).
Research Areas
Political Economy and the environment, global and urban sustainability, gender and society, feminist and queer theories, and quantitative methodologies.
Selected Publications
Cannon, Clare E. B., and Fred Buttell. 2016. "Pushing the paradigm: Addressing controversies over LGBTQ intimate partner violence." Journal of Family Violence 31(8): 967-971. DOI: 10.1007/s10896-016-9883-2.
Cannon, Clare E. B., John Hamel, Fred Buttell, and Regardt Ferreira. 2016. "A Survey of Domestic Violence Perpetrator Programs in the U.S. and Canada: Findings and Implications for Policy and Intervention." Partner Abuse 7(3): 226-276.
Babcock, Julia, Buttell, Fred, Cannon, Clare E.B., Cantos, Arthur, Hamel, John, Lehmann, Peter, Kelley, Don, Leisring, Penny, Murhpy, Christopher, Lauve-Moon, Katie, O'Leary, K. Daniel, Bannon, Sarah, Salis, Katie Lee, and Salano, Ingrid. 2016. "Domestic Violence Perpetrator Programs: A proposal for Evidence-Based Standards in the United States." Partner Abuse 7(4): 1-110.
Cannon, Clare E. B., Katie Lauve-Moon, and Fred Buttell. 2015. "Re-theorizing Intimate Partner Violence through Post-structural Feminism, Queer theory, and the Sociology of Gender." Social Sciences 4(3): 668-687.
Ferreira, Reggie, Katie Lauve Moon, and Clare E. B. Cannon. 2015. "Male batterer parenting attitudes: Investigating differences between African-American and Caucasian Men." Research on Social Work Practice, Published online first: DOI: 1049731515592382.
McKinney, Laura A., Edward L. Kick, and Clare E. B. Cannon. 2015. "A human ecology approach to environmental inequality: A county-level analysis of natural disasters and the distribution of landfills in the Southeastern US." Human Ecology Review 21(1): 109-132.
Cannon, Clare E. B. and Fred Buttell. 2015. "Illusion of inclusion: The failure of the gender paradigm to account for IPV in LGBT relationships." Partner Abuse 6(1): 65-77.
PhD
Ph.D., Sociology—City, Culture, & Community. Tulane University, 2017.
Masters
M.A., Social Ethics and Depth Psychology and Religion. Union Theological Seminary—Columbia University, New York City, 2011.
Bachelors
B.A., American Studies. Scripps College, Claremont Consortium, 2008.
Curriculum Vitae
Tags