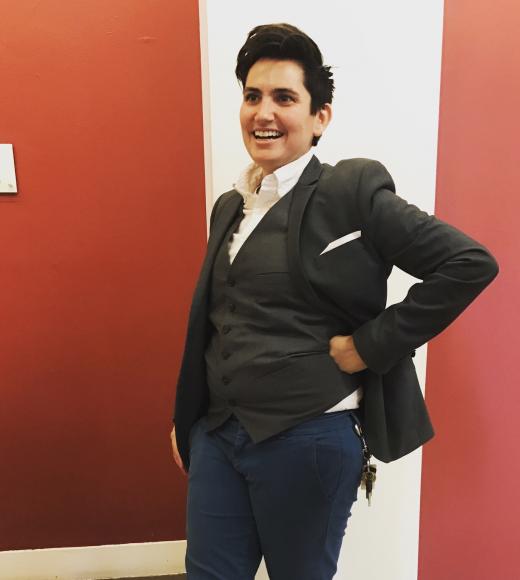 Unit

Community & Regional Development
Bio
Research Interests
Assuming an interdisciplinary approach, the bulk of my published and current research activities centers on employing multiple methodological strategies to enable empirical analysis of social, economic, and environmental systems. Such analyses yield important understanding and empirical evidence that are ripe with conclusions and implications for research on social inequality, environmental sustainability, urban development, and related theorizations. Currently, I am starting a new line of research into environmental exposure and related health outcomes for environmental justice communities in California's Central Valley. This research is funded by the National Institute of Environmental Health Sciences through the UC Davis Environmental Health Sciences Center's pilot funding program (EHS CC P30ES023513). I am also continuing my research that empirically examines the intersection of race, class, gender, and environmental inequality, with specific focus on the distribution of multiple types of landfills (Construction and Demolition, industrial, and municipal). This research incorporates analysis of quantitative, spatial, and qualitative data, to integrate insights from feminist intersectionality into the environmental sociology subfield. This research is funded by the NSF (#1602813).
Research Areas
Political Economy and the environment, global and urban sustainability, gender and society, feminist and queer theories, and quantitative methodologies.
Selected Publications
Cannon, Clare E. B. 2019. "What Services Exist for LGBTQ Perpetrators of IPV in Batterer Intervention Programs across North America? A Qualitative Study." Partner Abuse 34(2).
Cannon, Clare E. B., Reggie Ferreira, & Fred Buttell. 2018. "Critical Race Theory, Parenting, and Intimate Partner Violence: An analysis of Race and Gender. Research on Social Work Practice, 1-13. DOI: 10.1177/1049731518772151
Ferreira, Reggie, Clare E. B. Cannon, & Fred Buttell. 2018. "Ethical Issues in Conducting Research with Children and Families Affected by Disasters." Current Psychiatry Reports 20:42. Link: https://rdcu.be/OEfO.
 Cannon, Clare E. B., Sarah Fouts, & Miranda Stramel. 2018. "Informed Gatekeepers and Transnational Violence: Using Perceptions of Safety of Latino/a Youth in Determining Legal Cases." Hispanic Journal of Behavioral Sciences 40(2): 1-16. DOI: 10.1177/0739986318762459.
McKinney, Laura A., Edward L. Kick, and Clare E. B. Cannon. 2015. "A human ecology approach to environmental inequality: A county-level analysis of natural disasters and the distribution of landfills in the Southeastern US." Human Ecology Review 21(1): 109-132.
PhD
Ph.D., Sociology—City, Culture, & Community. Tulane University, 2017.
Masters
M.A., Social Ethics and Depth Psychology and Religion. Union Theological Seminary—Columbia University, New York City, 2011.
Bachelors
B.A., American Studies. Scripps College, Claremont Consortium, 2008.
Curriculum Vitae
Tags