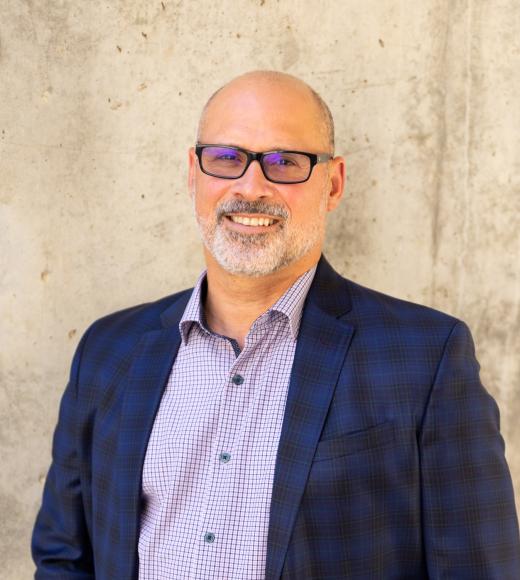 Landscape Architecture + Environmental Design
Bio
Bio
Michael Rios is Professor of Urban Design and Vice Provost of Public Scholarship. Michael has taught in the Landscape Architecture + Environmental Design program since 2007, served as Chair of the Community Development Graduate Group from 2011-2015, and is a member of the Community Development, Geography, and Cultural Studies Graduate Groups. As Vice Provost in the Office of Public Scholarship and Engagement, he is leading university efforts to reward and recognize public scholarship in research, teaching, and creative practice.
Michael's research focuses on community engagement, placemaking, and the social practice of urban design. He has authored or co-authored over 30 journal articles and book chapters, and has also co-edited several books including Diálogos: Placemaking in Latino Communities (2013) and Community Development and Democratic Practice (2017). His articles have appeared in peer-reviewed journals in architecture, community development, landscape architecture, planning, and urban design. Recent publications include "Foundational Knowledge and Skills in Community Development" in the Journal of Planning Education and Research, and "Culture, Citizenship, and Emplaced Practice" in The Routledge Handbook of People and Place in the 21st-Century City.
Michael has also served as a PI and Co-PI on numerous grants and contracts including a USDA Higher Education Challenge Grant to assess the current state of community development education in the U.S. (2018-2020), leading the development and implementation of a curriculum on fair housing and social inclusion for the CA Dept. of Housing and Community Development (2016-2017), organizing a participatory action research initiative on changing the narrative of affordable housing in the Sacramento region for CA AARP (2015-2016), and a US Department of Education Fund for the Improvement of Postsecondary Education Grant to facilitate an international community-based student learning exchange program between several US and Brazilian universities (2002-2005).
Michael was born in Brooklyn, New York. He holds a B.A. degree in Architecture and Urban Studies from Lehigh University, Master of Architecture and Master of City Planning degrees from UC Berkeley, and a Ph.D. degree in geography from Penn State University.  
Related Links
https://publicengagement.ucdavis.edu/