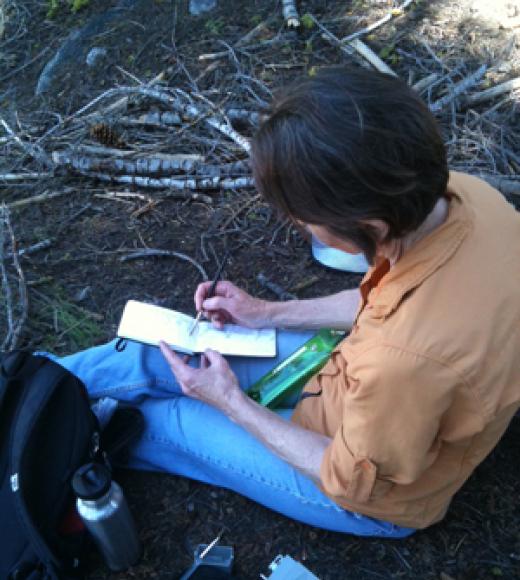 Unit

Landscape Architecture + Environmental Design
Bio
Heath Massey is Professor Emerita of the Landscape Architecture Program at UC Davis. She served as Chair of the Department of Environmental Design from 2002-2007. Prior to joining the UC faculty in 1990, she practiced landscape architecture in Sacramento and Davis, California and in Boston, Massachusetts, where she also taught at the Boston Architectural Center. She holds a B.A. in Political Science from UC Berkeley (1968) a B.L.A. from Rhode Island School of Design (1980) and an M.A. in Art History from UC Davis (1988). She is a licensed landscape architect in California (Lic. No. 3383).

Professor Massey's research bridges the disciplines of landscape architecture and art history, exploring the processes by which concepts of landscape are culturally and socially constructed. She is particularly interested in how landscape representations (e.g. landscape paintings, photographs, gardens and parks) have historically worked as agents of cultural power.

Professor Massey has written extensively about the history of public parks in the nineteenth century. Her latest book, Melodramatic Landscapes: Urban Parks in the Nineteenth Century (University of Virginia Press, 2009) is a comparative social history of nineteenth-century public parks in Paris, New York and Mexico City. Her current research focuses on Golden Gate Park in San Francisco. As part of the community outreach for that project, she writes a blog about Golden Gate Park: http://fromthethicket.wordpress.com
Her personal webpage is http://www.heathmassey.com
Professor Massey also has investigated the history of landscape representation in California's Central Valley, in both the fine art and commercial art traditions. She received a grant from the California Council for the Humanities for an exhibit entitled: Picturing California's Other Landscape: The Great Central Valley, held at the Haggin Museum, Stockton in the Fall of 1999. The exhibit included visual images (paintings, photographs, maps and promotional images) representing the Central Valley over the span of the previous 150 years. Public programs developed in conjunction with the exhibit included lectures, symposia and a photography workshop. The exhibit catalogue, edited by Massey, was awarded the Rounce and Coffin Award for Western Books in 2000.

Throughout her 30-year career as a landscape architect, Professor Massey has explored contemporary concepts of landscape in a series of environmental and gallery installations and conceptual works on paper, as well as in built works of landscape architecture. Her conceptual piece "Parking Performance," performed in 1987, has been repeatedly reviewed and referenced over the ensuing years. Other conceptual works have been included in various exhibits and publications, ranging from "Carscape," a traveling exhibit organized by the Municipal Art Society in New York (1985), to "Miniature Golf on a Suburban Theme," a winning entry in the Unbuilt Landscapes Competition, published in Land Forum 6 (2000).
Masters
M.A. Art History. University of California, Davis, 1988.
Bachelors
B.L.A. Rhode Island School of Design, 1980.
B.A. Political Science. University of California, Berkeley, 1968.