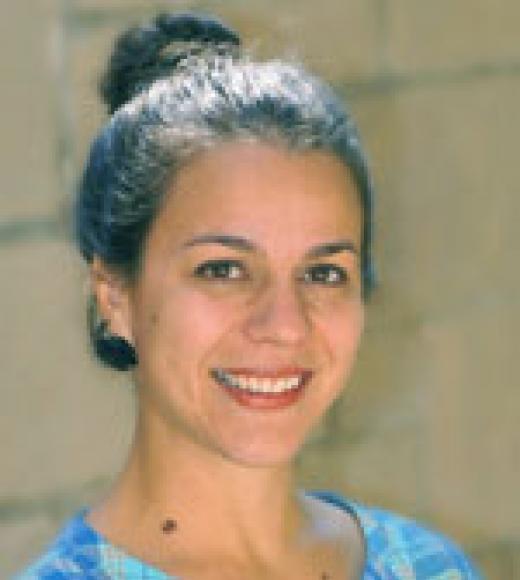 Unit

Human Development & Family Studies
Bio
My research focuses on the interplay between social determinants of health (e.g., poverty) and the characteristics and stability of romantic relationships, and how this impacts physical health for adults through psychological (anxiety, depression) and physiological (cortisol, inflammation) mechanisms. Currently, my research focuses on the how the dyadic context of romantic relationships exacerbates or mitigates the negative effect of poverty on physical health broadly (number of chronic illnesses, health related quality of life) in addition to management of specific chronic illnesses (diabetes, breast cancer).
The majority of my research includes advanced quantitative analyses using latent growth curve modeling, multi-level modeling, structural equation modeling, and mixture modeling. Therefore, in addition to collecting data, I employ large national data sets in my research including MIDUS, PSID, and AdHealth.
PhD
Child & Family Studies, The University of Tennessee, 2014.
MS
Statistics, The University of Tennessee, 2014.
MS
Marriage and Family Therapy (Child and Family Studies), Purdue University, 2008.
BSFCS
Child and Family Development, University of Georgia
Bachelors of Family and Consumer Science, 2006.
Roberson, P. N.E., Lenger, K. A., Norona, J. C., & Olmstead, S. B. (in press). Effects of relationship quality for men and women's well-being: How do positive and negative constructs influence the direction of association?" Sex Roles.
Roberson, P. N. E., Roberson E. A., &  Lavery, L. (2017) Psychosocial Factors Related to Quality of Life in Postoperative Diabetic Foot Ulcer Patients. Psychosocial, Behavioral Medicine of American Diabetes Association 77th  Scientific Sessions, 2347-PUB 
Bluth, K., Roberson, P. N. E., (2017) Gender Differences in Physiological Stress Markers and Emotional Wellbeing Outcomes in Response to an Adolescent Mindfulness Intervention: A Call for Research. Journal of Child and Family.
Roberson, P. N. E., Norona, J. C., Zorotovich, J., & Dirnberger, Z. (2016). Developmental trajectories and health outcomes among emerging adult women and men. Emerging Adulthood , 1-15
Noonan, D., Lyna, P., Fish, L.J., Bilheimer, A. K., Gordon, K. C., Roberson, P. N. E., (2016). Unintended Effects of a Smoking Cessation Intervention on Latino Fathers' Binge Drinking in Early Postpartum. Annals of Behavioral Medicine. doi:10.1007/s12160-016-9781-0
Roberson, P. N. E., Norona, J. C., Fish, J. N., Olmstead, S. B., & Fincham, F. D. (2016). Do differences matter?: A typology of emerging adult romantic relationship. Journal of Social and Personal Relationships.doi:10.1177/0265407516661589
Norona, J. C., Roberson, P.N.E., & Welsh, D. P. (2015). "I learned things that make me happy, things that bring me down": Lessons from romantic relationships in adolescence and emerging adulthood. Journal of Adolescent Research, online publication. doi: 10.1177/0743558415605166
Roberson, P.N.E., Olmstead, S.B., & Fincham, F.D. (2015). Hooking up during the college years: Is there a pattern? Culture, Health & Sexuality, online publication, 17, 579-591. doi: 10.1080/13691058.2014.972458.
Roberson, P.N.E., Fish, J., Olmstead, S.B., & Fincham, F.D. (2015). College adjustment, relationship satisfaction, and conflict management: A cross-lag assessment of developmental 'spill-over'. Emerging Adulthood, online publication. doi: 10.1177/2167696815570710