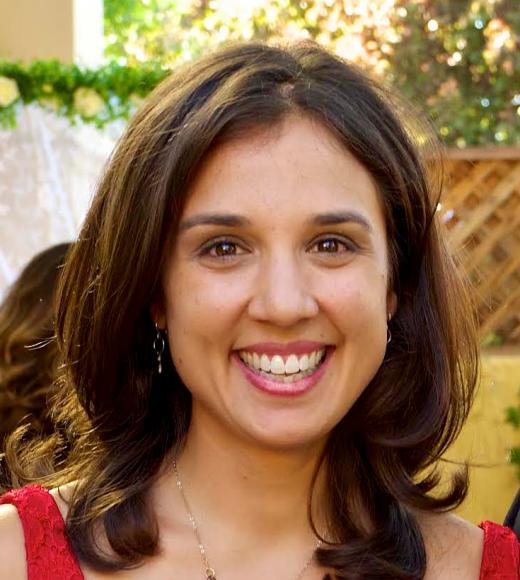 Position Title

Associate Cooperative Extension Specialist
Community & Regional Development
Bio
Research Interests:
-translational and interdisciplinary research
-alternative food networks and community food systems
-food politics and agro-food movements (e.g. local food, food sovereignty)
- community-based resource management
Bio:
My research is about the intersection of policy, community development and livelihoods. How do public policies affect how communities live, work, eat, and build meaningful lives? And in turn, how do communities shape these policies? These are the overarching questions that guide my work. Trained as a political ecologist with a background in the natural sciences, I focus in particular on the ways in which environmental and agricultural policy influence and are influenced by rural (and increasingly urban) communities.
As an extension specialist, I work with county advisors, fellow extension specialists, UC academics and community groups to design my research questions. Recent projects have included a study of food policy councils across the state of California, an examination of on-farm crop loss as part of a larger study on food waste, and currently, an interdisciplinary project modeling the linkages between environmental change, agricultural land-use decision-making and water security for disadvantaged communities in the Tulare Lake Basin.  Overall, my work aims to leverage scholarship on the concerns of California communities into data-driven public policy.
Background:
As a National Science Foundation SEES (Science, Education and Engneering for Sustainability) postdoctoral fellow, I led an interdisciplinary research project that examined sustainability initiatives to "re-localize" agriculture in Hawaii, from a combined political and industrial ecological approach. More specifically, this research examined the different ways in which notions of food self-sufficiency and agricultural sustainability are articulated in Hawaii, the conditions that enable or disable re-localization of food production and the potential social and environmental impacts of re-localization. Previously, my dissertation work examined the implications of wildlife conservation for the livelihoods of rural communities living near protected areas in northern Botswana. This work drew from the fields of human geography and conservation studies to assess human migration patterns, agrarian change and community-based conservation around Chobe National Park.
 
Select Publications:
Gupta, C., Campbell, D., Munden-Dixon, K., Sowerwine, J., Capps, S., Feenstra, G., & Van Soelen Kim, J. 2018. Food policy councils and local governments: Creating effective collaboration for food systems change. Journal of Agriculture, Food Systems, and Community Development. 8(2): 11–28.
*Gupta, Clare & Jablonski, Becca B.R., 2016. Farm Impacts of Farm-to-Grocer Sales: The Case of Hawai'i. Journal of Food Distribution Research. Food Distribution Research Society. 3:1-23, November.
Gupta, C. and T. Makov. 2017. How global is my local milk? Evaluating the first-order inputs of "local" milk in Hawai'i. Agriculture and Human Values. 34: 619-630.
Gupta, C. 2016. Dairy's decline and the politics of 'local' milk in Hawaii. Food Culture and Society 19 (3): 485-516.
C. D. Golden, A. C. Gupta, B.  Vaitla, and S.  S. Myers. 2016. Ecosystem Services and Food Security: Assessing inequality at community, household and individual scales. Environmental Conservation 43 (4): 381-388.  
Gupta, C. 2014. Return to freedom: Anti-GMO aloha 'āina activism on Molokai as an expression of place-based food sovereignty. Globalizations. 21(5): 389-397

Education:
 PhD., Department of Environmental Studies, Policy and Management, University of California, Berkeley, 2012.