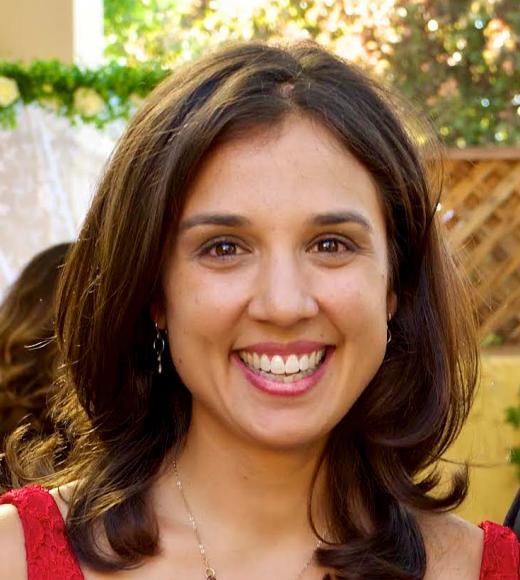 Position Title

Assistant Public Policy Specialist in Cooperative Extension
Unit

Community & Regional Development
Bio
Research Interests:
-translational and interdisciplinary research
-alternative food networks and community food systems
-food politics and agro-food movements (e.g. local food, food sovereignty) 
-community-based resource management
Biography
Trained as a political ecologist with a background in the natural sciences, I am interested in how environmental and agricultural policy influence and are influenced by rural livelihoods. As a newly hired extension specialist, I intend to work with legislators and community groups who are crafting legislation that will impact farming communities in California. I envision working with county advisors, fellow extension specialists, and UC academics to design research that elucidates how emerging state agricultural policies (e.g. urban agriculture zoning, community supported agriculture bill, farm worker protections, proposed water bond) impact community food systems—especially from the perspective of small-scale producers. I also envision designing research questions that help state departments and boards to implement new agricultural policies in context-appropriate ways. Overall, my work aims to leverage scholarship on the concerns of California communities into data-driven public policy.
Background
As a National Science Foundation SEES (Science, Education and Engneering for Sustainability) postdoctoral fellow, I recently completed an interdisciplinary research project that examined sustainability initiatives to "re-localize" agriculture in Hawaii, from a combined political and industrial ecological approach. More specifically, this research examined the different ways in which notions of food self-sufficiency and agricultural sustainability are articulated in Hawaii, the conditions that enable or disable re-localization of food production and the potential social and environmental impacts of re-localization. Previously, my dissertation work examined the implications of wildlife conservation for the livelihoods of rural communities living near protected areas in northern Botswana. This work drew from the fields of human geography and conservation studies to assess human migration patterns, agrarian change and community-based conservation around Chobe National Park.
Select Publications
Gupta, C. (In press) Return to freedom: Anti-GMO aloha 'āina activism on Molokai as an expression of place-based food sovereignty. Globalizations. Pp 1-16. Published early view online September 15 2014. DOI: 10.1080/14747731.2014.957586
Gupta, C. 2014. Spatial scaling of protected area influences on human demography and livelihoods in Botswana. Environmental Conservation 42(1):52-60.
Gupta, C. 2014. Sustainability, self-reliance and aloha aina: the case of Molokai, Hawai'i. International Journal of Sustainable Development and World Ecology. 21(5): 389-397.
Gupta, C and A.B. Kelly. (special edition eds, equal contribution). 2014. The social relations of fieldwork: Giving back in a research setting. Journal of Research Practice, 10(2), Article E2. Retrieved from http://jrp.icaap.org/index.php/jrp/article/view/423/352
Gupta, C. 2014. Reflections on giving back and giving thanks. Journal of Research Practice, 10(2), Article N7. Retrieved from http://jrp.icaap.org/index.php/jrp/article/view/400/361
Gupta, C. 2014. Highlighting the shortcomings of CBNRM: The case of the Chobe Enclave. In Sowman, M. and R. Wynberg (Eds.), Environmental Governance for Social Justice in Southern Africa. Oxford: Earthscan. 
Gupta, C. 2013. Elephants, safety nets and agrarian culture: understanding human-wildlife conflict and rural livelihoods around Chobe National Park, Botswana. Journal of Political Ecology 20, 238:254.
PhD
Ph.D., Department of Environmental Studies, Policy and Management. University of California, Berkeley, 2012.